Saturdays Are For The Girls
Hang on for a minute...we're trying to find some more stories you might like.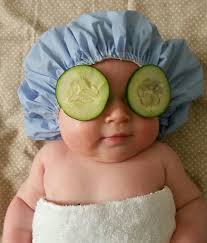 How important are boys? Not very! They just stress girls out with every move they make. Relaxing with a nice glass of orange juice and getting your toes done is the way to go! How many of you girls agree that guys are more dramatic than we are? They can take something way out of proportion and cause us to pull our hair out. Some times we just need a night away from boys to dress up at our best and go relax. So, in reality the boys are the reason Saturdays are for the girls.
"My friends and I always want to go to Maverik and get a bunch of junk food, and then we watch scary movies," said senior Julie Jensen.
"I am very grateful for my amazing group of friends. I'm glad I have friends around me who are more than willing to Superfan with me at a Friday night football game, so we can just chill out and have each other on a Saturday!" said junior Emma Dubisz.
"This fall I've been playing volleyball with my girls on Saturdays! I love the sport and I love the girls. We always have a party!" said  sophomore Emily Strasburg.
"Just hanging out and watching movies with my girls is the best way to spend my Saturdays!" said junior Jaycee  Cazier.,
"Some Saturday's  during the summer Frances and I would go boating.  We spent hours playing in the water and rain in the summer, and we spent a lot of time on the tube. It was a ton of fun with it being just us girls on Saturday!" said junior Addy Burton.