Shelly Donahue Preaches Abstinence to Freshmen
Hang on for a minute...we're trying to find some more stories you might like.
"How are we wired? Guys' brains tend to be like waffles and girls tend to be like spaghetti," said Shelly Donahue to the freshmen on Friday October 5. Donahue is an influential and popular speaker to teens about life choices, particularly sex. Shelly Donahue, TALL Truth Founder, has been talking, teaching, coaching, mentoring and counseling teenagers for 35 years.
Donahue gave a straight-forward presentation that dealt with teenagers and sex behavior to students in the auditorium on the first Friday of October. According to her website, she has addressed "thousands of young people, parents and teachers in 48 states and 7 foreign countries over the past 20 years in public and private school districts(Raising The Bar Of Sexual Self-Control).
Donahue mainly presented the concept of WAIT training. This is not the weight you lift; it's acronym formed from the question, "Why Am I Tempted?"
As stated earlier, only freshmen attended the assembly. Dustin Opitz, freshmen English teacher, said, "Her message could help teenagers navigate relationships in a healthier way, it also gives teens a talking points with their parents about dating and relationships".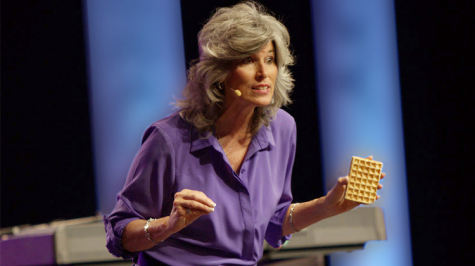 Students in attendance describe the message as "powerful." One said, "I definitely recommend the whole school to go instead of just the freshmen."
The school was so impressed with Donahue's message, they have decided to ask her to comeback again one more time.