Poll Reveals Most Popular Jim Carrey Movie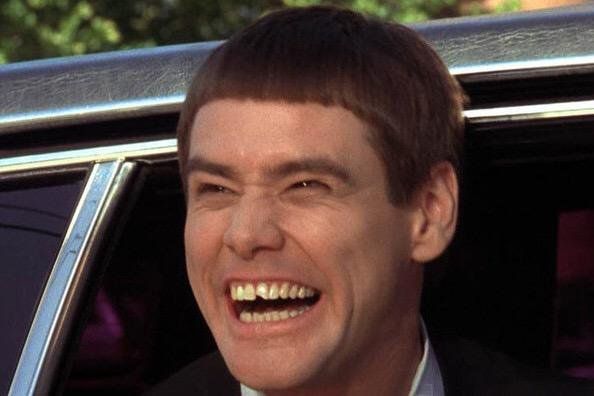 Hang on for a minute...we're trying to find some more stories you might like.
Amongst the abundance of great films out there, many actors reoccur. One of whom, Jim Carrey, has starred in at least 45 movies. Some of these films include The Grinch, Dumb and Dumber, Ace Ventura Pet Detective, The Mask, and the Truman Show. A Canadian actor, Jim Carrey is famous for his rubbery body movements and flexible facial expressions. His leading rolls in Ace Ventura: Pet Detective, Dumb and Dumber, and The Mask established Carry as a bankable comedic actor.
Many students would agree that Jim Carrey is one of the funniest of comedians. One hundred SVHS students were asked to choose their favorite Jim Carrey movie.The results may shock you.
In 5th place we have The Truman Show. The movie is a satirical science fiction film about an unsuspecting man who is the star of the Truman Show, a reality TV show broadcast over the world. This production has been said to be one of Jim Carrey's best performances. "The Truman Show is a great film because it is funny and very thought provoking at the same time," said senior Riley Wood.
In 4th place is Ace Ventura: Pet Detective, a film about a zany private detective who specializes in missing animals. Venture looks into the strange disappearance of the dolphin mascot for the NFL team the Miami Dolphins. This film catapulted Carry into his comedic acting career. Martha Pieper, "I love how crazy Jim Carry is. It totally makes the movie," said freshman Kim Choma.
In 3rd place is the critically acclaimed movie The Mask. The Mask is an enticing story about a man whose whole life changes when he discovers a mask with the spirit of the Norse God Loki in it. "The Mask it not the best movie ever, but it is still petty good. It has got to be one of Jim Carrey's funniest films. I would say it is a very enjoyable film," said senior Martha Piper.
In 2nd place, The Grinch. This popular Christmas show has captured the hearts of many students. This hilarious motion picture is based on Dr. Suess's children book How the Grinch Stole Christmas. "Everyone loves the Grinch. It is a classic Christmas film," said junior and die-hard fan Taylor Shanor.
In 1st place, Dumb and Dumber is students favorite Jim Carrey movie. This stupidity-filled comedy is said to be on of Carrey's most hilarious films. The polls don't lie. "I love how funny it is. It makes me laugh," said freshman Tess Erickson.