6.5 Million Pounds of What?!
Tons of contaminated beef goes to waste.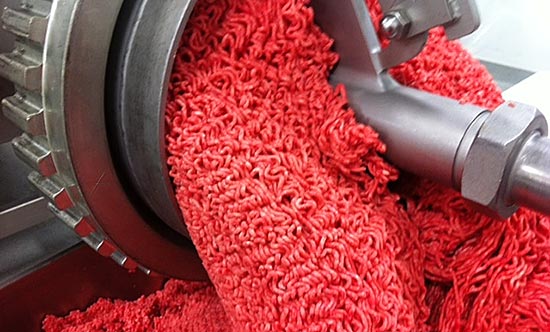 Hang on for a minute...we're trying to find some more stories you might like.
Did you know the US produces 25.79 billion pounds of beef each year? There is around 94.339 billion head of cattle in the US. That is just over a quarter of what just the US eats alone! We throw away around 40%.
In 2018, 6.5 million pounds of beef contaminated with Salmonella has been recalled.  Salmonella are gram-negative, rod-shaped bacilli that can cause salmonellosis, a diarrheal illness in humans. We get this from eating undercooked chicken, eggs, and beef.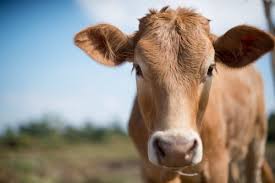 The USDA said, "JBS Tolleson has recalled 6.5 million pounds of ground beef amid concerns about salmonella contamination, the U.S. Department of Agriculture announced Thursday. Consumers are urged to look for packages that were purchased from July 26, 2018 to Sept. 7, 2018 and have the establishment number "EST. 267"."
A company in Arizona recalled all this meat after 57 people in 16 states reported getting sick after consuming this meat. This is one of several beef recalls this year. According to the USDA website, beef providers Cargill was forced to twice recall meats, once in August and again in September. And fellow supplier Kroger issued a warning in May when a threat of plastic contamination surfaced.
These recalls have even concerned some Beef eating Braves. Junior Samantha Schneider said, "I think it was smart that they recalled it because it was making people sick which is a huge health hazard, and that is a lot more beef than we actually need."
Senior Kaden Spaulding also sees the need for regulating beef. He said, "I feel that we need to regulate products that may affect people's health. We should test certain cows through the day to make sure people can not get sick from the meat, and also make sure that it is processed correctly and as safe as possible."
Junior Elizabeth Rieb regrets the waste the contamination caused. She said, "I feel like it's harmful to the cow population because they weren't used for food; they were just killed for no reason if all their meat was processed the wrong way."
However, senior Abbie Christensen can appreciate the necessity of the recalls. She said,  "It's devastating that so much beef had to be thrown out instead of going to a dinner table for many families. Losing that much meat is a waste but justifiably so because families should not be consuming contaminated meat and falling ill."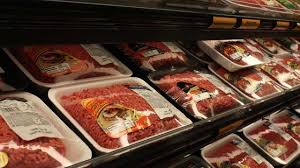 The USDA has reminded consumers to cook all ground beef to an internal temperature of 160 degrees Fahrenheit. The only way to confirm that ground beef or other cuts of beef are cooked to a temperature high enough to kill harmful bacteria is to use a food thermometer that measures internal temperature. (CNN)
Next time you feel like throwing away half of a perfectly good hamburger, remember, the beef you just enjoyed could have been contaminated by Salmonella. So waste not, want not.