Notable Hairstyles of SVHS
Hang on for a minute...we're trying to find some more stories you might like.
Everyone knows hair is an important part of a teenager's life. We style, curl, straighten, cute, and dye it. With so much time put into the hair, here's some of the most notable hairstyles among the student body.
Scott Orton a.k.a. Manny The Mammoth: 
You may have seen this fluffy bushel of goodness in the hallway. When asked what it takes to maintain such a hair style Scott said, "Uh, not a whole lot; I mostly just shower and stuff."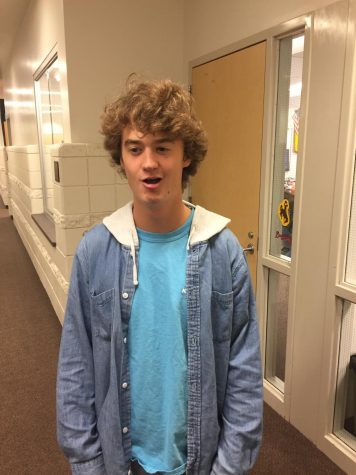 Peter Visser a.k.a. One Speedy Goldilocks:
It is hard to miss this white fluorescent bundle of joy. Sophomore Peter had this to say about his haircut: "I just shower and comb it up."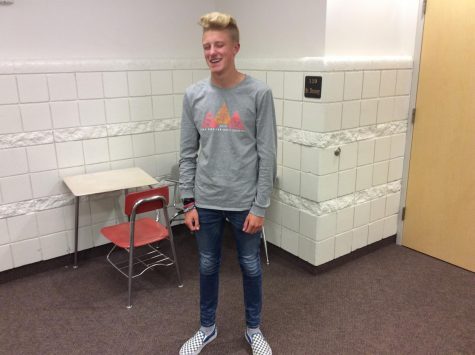 The Brunette Fellas a.k.a. The Three Girls (and Koa) I Saw Sitting By Each Other In a Sociology Class That Wasn't Busy:
Junior Brynn Jennings and seniors Josie Currie, Koa Delong, and Rylee White all have some textbook brunette hair, like a million perfect strands of chocolate flowing perfectly from every inch of their heads. Well, they were actually just in a class that wasn't busy, but still, just look at them. Look at them! When asked how long it takes each of them to do their hair the morning they respectively replied,
"Literally like 10 min, and . . . is the for newspaper?" -Brynn (Nice Jeggings) Jennings
"I don't know—this morning it took like 5 minutes, and I didn't even brush it." -Josie (Spicy Girlo) Currie
"I shower the night before and wake up, that's all." -Koa (Buh-Boa) Delong
"Uh, usually like 10 min or whatever." -Rylee (Blanco) White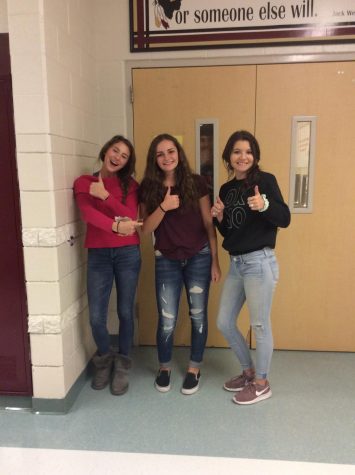 Wyatt Moore and Wyatt Brylinski a.k.a Red Wheaties  and Willie Robertson Without a Beard:
Ah yes, quiet Wyatt and… quiet Wyatt. Both these fellas have some serious luscious locks of  love. When asked how these guys do their hair they replied:
"I shower and part it to make it flow; then I wear a hat for approximately 7 min to form it and get it exactly how I want." -Wyatt Moore
"I shower and take my sister's brush and I *brushing hair sound effects* and them I'm done." -Wyatt Brylinski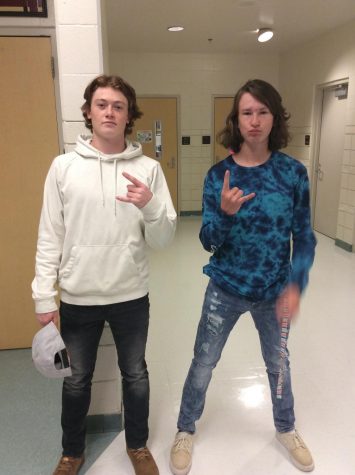 Thomas Shumway a.k.a. Shaggy 'Fro Bro:
It's nearly impossible not to notice this poofy mane. Astronauts see Tom's hair from space and realize that there is still hope for humanity. Seriously, any chicken would love to lay an egg in this inviting forest of puff and goodness. Anyway, here's the scoop on what goes into making Tom's fro so amazing:
"After showering I pick it until it would make Samuel L. Jackson from Pulp Fiction proud."
Take a moment to look at this beauty. Admire it. Love it. Live it. Aspire to be it.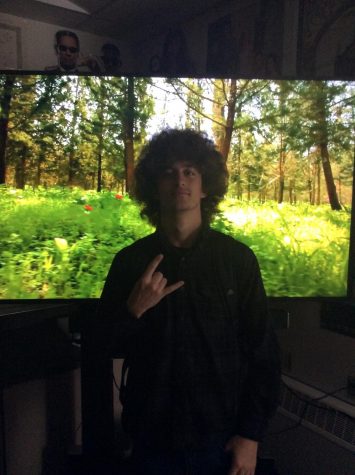 So there you have it, some of the greatest hairstyles of SVHS. Do you agree with this list? If you see these people in the hall, show them some love; they spend time and energy on their hair for your enjoyment.