Braves Battle The Broncs: School Rivalry Continues
Hang on for a minute...we're trying to find some more stories you might like.
We've all heard our coaches say, "We are going up against our biggest rivals tonight. Let's go out there and show them who's the best!" Our rivals may be our greatest enemy, but they are also our best motivators. Why else would we fight so hard to beat them?
The close distance between Star Valley and Jackson, as well as their different cultures, make them natural rivals. But that's a good thing.
If we didn't have any rivals, there would be no one to play against. Rivalries can actually boost our performance in sport, business, and everyday life because everyone has that drive to be the best. Rivalry increases both effort and performance.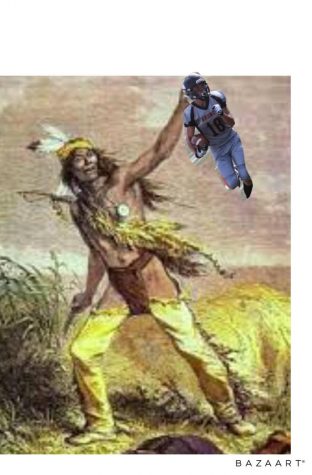 This Friday we face are old time rivals over the mountain. Junior fullback Nate Matthews said, "I think Jackson is a solid team this year, but as long as we execute and come out on fire we'll get them easily."
Junior receiver James Erickson said, "Jackson is our biggest rival, so it's always an important game to us, but this year makes it makes it better . . . and we're giong to come out and show everyone who they should be watching out for."
Coach young said, "We've been pretty impressed with what Jackson's been able to do. Their quarterback has been the workhorse for Jackson."
The game will go down this coming Friday night at 7:00 pm in Jackson. The coaches and players hope to see everyone come out and support them for the big game.