Student Lunch Destinations Vary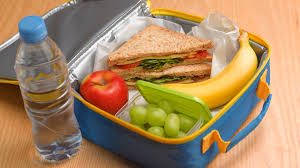 Hang on for a minute...we're trying to find some more stories you might like.
Burger King, Subway, Taco Time, and Broulim's are some of the most visited places during lunch. Even with these choices, there are more places to eat lunch than you think.
Grade level plays a major part in the decision of where students go. For example, seniors tend to either go to someones house, a sit down restaurant, or any place they can take their time during their luxurious hour-long lunch. Juniors and sophomores most often go anywhere they can eat in thirty minutes. Freshmen almost always rely on the cafeteria or a home lunch, unless they can get a ride.
There are people from all grades who prefer to do their own thing, like do homework or visit the computer lab.
Freshman Ryker White said, "During lunch I usually go to Harrison Hoopes' house when his mom or brother can take us. If I do not go there, I stay at the school with my friends." The commons area and the cafeteria are popular among freshman as lunchtime hangouts.
Sophomore Peter Visser remarked, "At lunch I chill. Most days I go to the grocery store with Gabe Clinger." When asked his opinion about the seniors' hour lunch, he answered, "I don't mind it. The seniors have done their time and they deserve it."
Junior Emma Graham said, "Pretty much everyday I go to Tyson Hoopes' house with my squad. It's nice not to pay a lot of money. I think that everyone should have a long lunch. I hate Exploration."
As you can see, students go all around and make the best with what they are given during lunch. Lunch is a time when students can do pretty much whatever they want and is the highlight of many people day.