What is Vaping Doing to Us?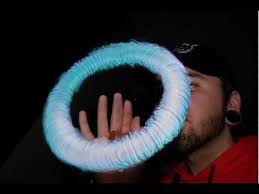 Hang on for a minute...we're trying to find some more stories you might like.
UHow hard have you tried to be one of the cool kids? Or how many times have you done something you never normally would to impress someone you like? Vaping has grown into a big trend for teenagers. Some think it is a cool thing, and teenagers love to be cool; however, the percentage of teenagers that know how bad this is for them is low. Aerosols produced by e-cigarettes are harmful for the lungs and contain cancer-causing chemicals. It even includes heavy metals like nickel, tin and lead.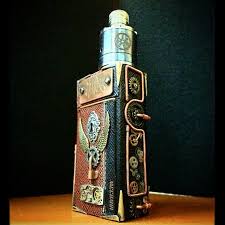 This nationwide problem affects the kids here as well. Recently, counselor Mr. Josh Frazier sent an email out to the staff of the high school alerting them to this problem. In the email, he included the following information:
"Today's teens were on the cusp of being the first generation to broadly reject cigarette smoking but instead have become hooked on nicotine due to a decade of lax oversight over e-cigarette products. Some studies show that vapes are a gateway to regular cigarettes. E-cigarettes expose everyone to tase chemicals that should not be put into their bodies."
Since vaping is quick and easy to do and doesn't produce the smell a cigarette does, kids can do it almost anywhere. Some of our students have began to vape in the bathrooms. One in four teens have said they've vaped, using such techniques as dripping. According to Frazier's email, "Dripping produces thicker clouds of vapor, gives a stronger sensation in the throat and makes flavors taste better, according to a study, published Monday in Journal Pediatrics."
Frazier continued, "Juuling is bad." He got a more specific when he said, "Vaping has medical consequences that are damaging and concerning, especially to the youths developing lungs, heart and brain development."
Speaking on the condition of anonymity, several students at SVHS gave their opinions on the practice.
"It's lit".
"You will get popcorn lung and die".
"I really couldn't care less".
"I love it. It makes me feel great".
"Hey bro, wanna see me blow my OOO's ?"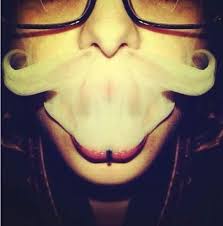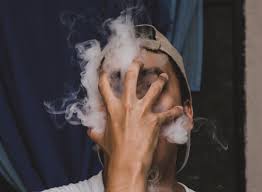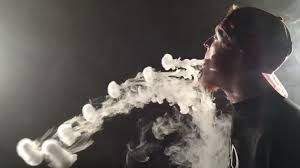 Activities Director Mr. Rob Erickson paraphrased the school's position on vaping and participating in activities. He said, "If you are with someone who is vaping  you are encouraged to leave. However, if you choose not to leave you are then suspended from the activities you participate in. In participating in these activities and you are apart of the team of activities, you are off the team or out for that season and possibly the next."
Students not involved in activities who violate the school policy against vaping can receive 1-3 days of suspension and a parental contact. Erickson added, "There is no positive on it [vaping], and it is not good on your health"