RIP Guided Reading
Exploration Brings Changes to Guided Reading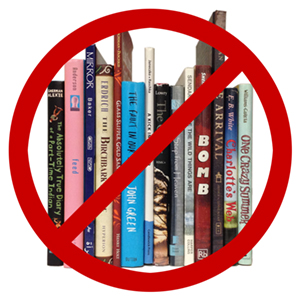 Hang on for a minute...we're trying to find some more stories you might like.
Over the past two years there's been a lot of debate about the 30 minute interval between second hour and lunch. Guided reading was put in place several years ago by Shannon Harris, a former principal at SVHS. Her intentions were to help improve state testing scores and general reading skills; however, throughout the years, many have lost appreciation for the course.
Last year, as usual, the school received an abundant amount of complaints from students, parents, and even some teachers. Students were upset because they thought it was a waste of time, parents were tired of excuses and guided reading absences, and teachers realized that the majority of students did not want to be there. In response, an administrative decision was made this year to change guided reading.
During the second semester of the 2017-18 School year, guided reading became The Literacy Project." This "new" class had monthly assignments such as: English literacy, career exploration, and math literacy. Although this gave some purpose to the class, students complained more. Consequently, for this year "The Literacy Project" has become "Exploration".
Exploration period officially became a class on August 29th, a week after school began. Administration has adjusted their philosophy on what they want to provide for the student body during the traditional guided reading time slot. Students are now encouraged to choose a class they are interested in and build on that. Below is a list of classes offered:
Science Olympiad – Nethercott/Clove
Astronomy – Peterson
Current Events – Lancaster/Kurt-Mason
Coaching Wrestling – Parry
Mental Strength in Athletics – Patterson
Art Club – Guild/Dockstader
Robotics – Balls
English Writing Help – Waldron
SBO – Pebbles
Athletic Statistics – Moore
Competitive Speech – Johnson
Model United Nations – Griffith
Current Events – Lancaster
     If you are a freshman or sophomore, you likely didn't get your first choice simply because the upperclassmen were prioritized. Students not placed in an Exploration class will continue guided reading much like they did in years past. Exploration is still evolving and is destined to go through a few minor adjustments throughout this upcoming school year.