Young Rapper Prodigy Walks Among Us
Hang on for a minute...we're trying to find some more stories you might like.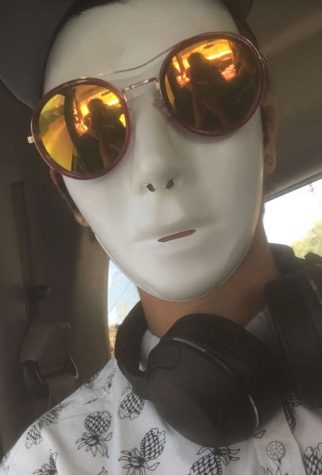 Many members of the student body are aware of the current Hip-Hop drama going on. With OG rapper Eminem dropping his latest album Kamikaze and calling out the younger generation such as Lil Yachty, Lil Pump, and Machine Gun Kelly, it is difficult not to hear about the current Hip-Hop scene. Now, with all the big name rappers beefing in every corner, it is easy to forget where they all started (semi-professional). As it turns out, our very own Star Valley High School has a semi-professional Hip-Hop artist walking the hallways. Here's the poopity-scoop fellas.
Senior Taylor Shanor a.k.a. Owen White has been rapping semi-professionally for four years, but legend has it he has been spitting straight lyrical fire since he was bungie jumping with his mother's umbilical cord. He says he first started religiously listening to rap in 6th grade and has been virtually addicted to it ever since.
The rest is history; Shanor is best known for his SoundCloud hit "Chew the World Outside", but it is well known that Shanor's forte is rapping freestyle. When the young artist was asked why he prefers freestyle over written lyrics he replied, "With freestyle, you basically speak what your mind is feeling at the moment, and that's an important thing." Shanor's Top Three Hip-Hop artists currently include J. Rock, Travis Scott, and Jarren Benton.
Shanor hopes that maybe someday he can rap for a living. He stated, "I think it would be cool to do what I enjoy and make money doing it; rappers get hecka girls and money too."
Shanor is pretty picky about who listens to his SoundCloud, so "Chew" may be hard to find. However, if you happen to pass him in the hallway, ask him about his career, you may be lucky enough to hear bars straight from rapper heaven. It may be a  smart idea to get the young Owen White's autograph soon, while you still can.