Gangs of Star Valley High School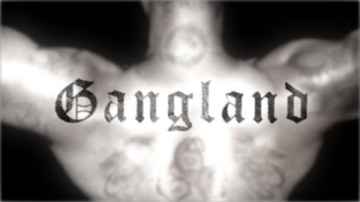 Hang on for a minute...we're trying to find some more stories you might like.
There are many gangs throughout the United States, such as the well known Bloods, and Crips.
SVHS has "gangs" as well. They do a lot of the same things as the real world gangs, such as initiations and rules. The gangs have meetings on letting people in and things like that. Some gangs are full and won't let anyone else in, but some are still in for expansion.
Here's some of the local gangs:
The Goot Gang: The Goot Gang is a gang that is made up of members with extraordinary goot's. If they do have a big goot, they have to talk to the President RJ "Rick" Cazier. The gang is made up of The President RJ "Rick" Cazier, Vice President Branden "Barn" McDonald, and Secretary David "Papi" Castillo. Then you have the scrubs Kysen "Hebdog" Hebdon, Kiesel "The Diesel" Hebdon, and Parker "Gibby" Merritt
The Thicky Trinity: The Thicky Trinity is one of the meanest gangs on the west side. Their gang is full. The Thicky Trinity is the "Thickest" girls in the school, we are talkin' 3-C's type of gals. The gang hangs out all the time to discuss the Thickest of issues.
The Spooked Slumpers: The Slumpers are one of the most laid back gangs for one reason or another. They have no rivals; they are just the nicest gang. They are so nice that two of their member are hurt because they put their bodies on the line for their team. They will likely let you in their gang because they are always down for whatever. The gang leader is Wyatt Moore with Koa DeLong and Jacob Carlisle.
Migos: Migos are cold blooded killers. They don't put up with anything. This gang is not only a gang but a rap group as well. When you see them in the hall, you might lucky enough that they will spit a bar real quick for you, but generally they won't. The Leader is Branden "quavo" McDonald, his sidekick Hazen "Offset" Erickson and the beat maker James "Takeoff" Erickson.