Snapchat Update Continues to Disappoint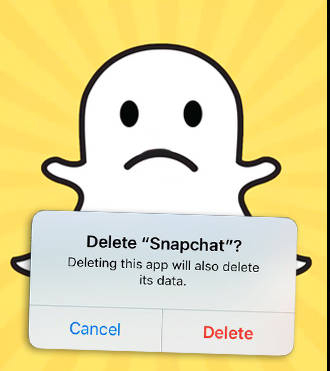 Hang on for a minute...we're trying to find some more stories you might like.
How do you feel about the Snapchat redesign?
Personally I use Snapchat to text most of my friends. I do post more on snapchat then other social media apps because I feel it's ok because it disappears. I also love the fact that I can keep all my pictures saved in one folder. The new update has been very hard to keep track of, but like the company has said, change is good and that is it going to stay.
1.2 million people have written a petition to revert back to the old Snapchat. According to Ryne Hager, "People that use the app seem pretty upset about the changes generally, even though Snapchat CEO Evan Spiegel has doubled down, saying 'Even the complaints we're seeing reinforce the philosophy. The frustrations we're seeing really validate those changes.'"
With the update I do see more things that I would rather not have there, but for the most part, it is till the same app, just a different look. What's Your opinion?

Zack thorp said, "It sucks. I cannot find my top friends and people that I have never talked to are at the top of my list. It's a mess. I get lost and then I can't find people I really want to talk to.

Fred says he "likes it, story's don't bug him that much and having it all on one page is cool. Very thought out"