Teen Pregnancy Statistics Falling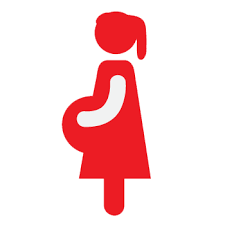 Hang on for a minute...we're trying to find some more stories you might like.
Twenty-Five percent of women are pregnant at least once by their twentieth birthday, and this has caused some people believe it is because of the lack of effective sexual education. Around 35 percent of teen pregnancies end in abortion, and the other 65 percent is divided between those girls who choose to keep their child and those who put them up for adoption.
At such a young age, teen mothers have little or no job skills. With that, they get help from the state for the first year of their child's life, with such things as Medicaid and food stamps. According to hhs.gov, "In 2014, there were 24.2 births for every 1,000 adolescent females ages 15-19." Eighty-nine percent of those births came to unmarried couples. In Wyoming, birth rates are 34.6 births per 1,000 girls between the ages of 15-19. Statistics on teen birth rates in Wyoming vary significantly by county population density while birth rates in urban counties are consistently higher than in rural counties.
How do you feel about teen pregnancy? What percentage of the worlds population do you think get pregnant as teens? How many times do you think a teen gets pregnant during their teen years?
Soph Cris B Morales: "I think teen pregnancy is something that a person needs to be careful with. Having a child is not like having a toy. It is stuck with you for the rest of your life. I think about 50% of the world's population are teen parents. I think [in some place around the world] a teen gets pregnant at least once or twice during their teen years."
Mrs. Kellie Clinger: "I think a student that gets pregnant would have all the resources they need in front of them. And they would have a lot of choices to make. I have taught teen moms, not here in Star Valley, before, and they have a harder/non-typical road ahead. I think the percentage would be higher in third world countries than in the U.S., but I don't dare put a number on it. I have never taught a teen mom in Star Valley, but I think when a teen gets pregnant here, they transfer to Swift Creek."
What happens to students who become pregnant? Do they transfer to Swift Creek? In your years of counseling, how many teen moms still enrolled in school have you worked with between here and SC?
Josh Frazier: "We try to do anything we can to help her get everything setup and see how we can support her. We talk about Swift Creek because they would only have two classes rather than manage 8. We still try to help them get to graduation, and it all depends on where they are at. I have seen about 8-10 that are in school. I actually think that it's less than it was because students are more educated about the consequences."