Advisors, Coaches Discuss Current Drug/Alcohol Policy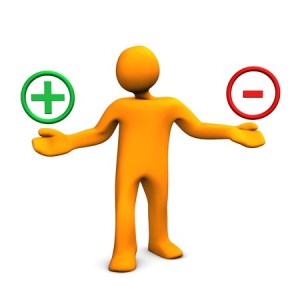 Hang on for a minute...we're trying to find some more stories you might like.
Every student participating in sports or activities have to adhere to a drugs and alcohol policy. There is no get-away-free card for breaking this policy, it is a one and done deal. You can either choose to follow these rules or you can deal with the punishments of suspension from the team or activity you choose to be a part of, suspension from school and a few days of In School Suspension.
According to the Drug and Alcohol policy at our school, you break this policy if you are in "the possession or use of tobacco, alcohol, illegal drugs or a substance used for the purpose of altering the mental processing, impairing the consumers' judgment or motor skills or contrary to the lawful intended use of the substance upon school premises or at school approved activities."
Recently SVHS advisors and coaches have met with athletic director Robert Erickson to discuss the possibility of changing our current policy or keeping it.
Here is some input from some coaches and staff here at SVHS.
Questions:
How do you feel about the current Drug and Alcohol policy for sports teams and students?
Have you see a need for such a policy and why?
How do you think it can be improved and used more fairly?
What is one thing the current policy does well and shouldn't be changed?
Answers
Kelly Fullmer
1. I don't like how it doesn't apply until the season starts and ends when the season done. No accountability for participants in off season.
2. Participating on a team or with an activity group is a privilege and should be aspirational in nature. So yes, we need to have a set standard of conduct in regards to substances illegal to teenagers to reflect that.
3. I would like to see a panel composed of peers, faculty, law enforcement, and administration that deals with each case separately. It's hard to paint all the incidents that occur with the same brush and use the same standard to adjudicate them.
4. It clearly states what is and isn't acceptable in regards to alcohol, drugs, and tobacco. Kids know where they stand.
Robyn Johnson
1. I think it is a good policy that holds our students to the high standards of our school
2. Yes, there needs to be a policy to ensure participants don't engage in harmful behavior.
3. I believe the policy is fair as it stands, especially on teams that make cuts.  
4. The current policy tries to enforce positive behaviors.  I don't feel that it should be changed.
Paul Kabonic
1. I like the policy as it is. I like the high expectations that we have here.
2. The policy sets the expectations for the program. The policy also has to do with following state and local laws.
3. I think that if we are allowed a player to be part of the program but not play, that would be good. This could be at coaches' discretion.
4. It takes favoritism out of the equation. It is the same rule for all involved. I like that it is straight forward.
Look for changes to our currentl policy or a retention of it in the near future.