Students Share Favorite Memories of SVHS
Hang on for a minute...we're trying to find some more stories you might like.
It's almost here. After 13 years of public education, it is time for the Seniors to plan the next steps of their lives. Many students will go to college to further their education and obtain a degree. Others will enter the work force and start their careers now. Some will travel, and others will serve missions, but regardless of their plans, all of them will be leaving Star Valley High School. What a great opportunity it has been to be apart of this great school. We will be taking a walk down memory lane and reminiscing on some of the Seniors favorite memories of Star Valley High School.
Adam Erickson: "My favorite memory was beating Jackson for the first time ever on senior night."
Tori Jones: "My favorite memory will be graduating."
Dylan Greenwald (middle): "Honestly I've tried to forget it all."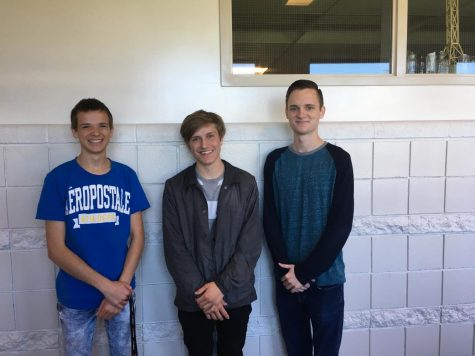 Kayla Barber: "Cheering at state football my senior year."
McCabe Smith: "Winning a bunch of state championships."
Now that the year is coming to a close, I just want to say how lucky I feel to have spent my high school career here at SVHS. Thanks for the memories. Comment your favorite memory below.